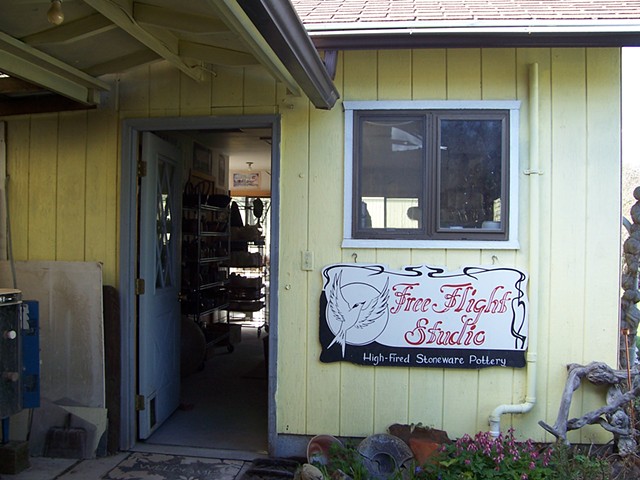 Free Flight Studio is located in the Flathead Valley, in Northwest Montana, about 20 minutes from the West Entrance to Glacier National Park. I use porcelain mostly to make wheel thrown and altered dining, serving and decorative ware.
I have been working with clay since I entered college. I have a BFA and a BA in Education with endorsements in K-12 Art and Reading. I have taught classes to all ages and currently offer individual or small group pottery classes and workshops. Please feel free to contact me for more information about classes and individual lessons..
All work is fired to 2400 degrees F and is oven, dishwasher, and microwave safe, except Raku pieces, which are not water tight and are intended for decorative use only.
To contact the pottery send me a message to sherry, check out and "like" my Facebook page: Sherry Wells Pottery. Phone the pottery at 406/756-0766 and arrange a time to come out and see where the pots are made and what is new at the pottery.